The Real Cat's Meow…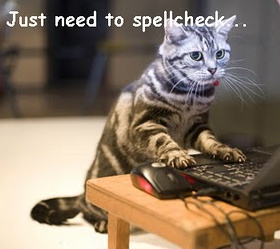 It seems in the world of pet writing cats often get the short end of the stick – or should that be mouse? In today's world more and more people are becoming involved in all aspects of cat breeding, showing and cat ownership. This has opened up a market for internet sites, magazines and articles all about the joy of having a feline in the family. If you need a cat writer, we can help.
Cats aren't always easy to describe and write about unless you have had one of these amazing pets in your house. The writers at Exquisite Writing that specialize in cat articles have a true appreciation for the species. They understand that you never really own a cat but rather the cat owns you. Our cat writers also know that you can teach an old cat new tricks and that cat training is not only possible but actually can be easy!
Having a passion for cats, dogs or pets gives a copywriter a unique perspective on how to present information on these wonderful animals. This can provide basic information for new cat owners through to more advanced articles on medical care, breeding or running a cattery. It definitely comes through in the voice and tone of the article, giving your project that authenticity that your readers will most definitely appreciate.
A Writing Team that Writes for Your Audience
Writing about cats or pets also needs a fresh approach to a subject that is relatively well covered in books, magazines and online. Having a writing team that takes a topic that has been done before and creates something new and unique is just one of the major goals at Exquisite Writing. Our writers are able to create just the article, e-book or newsletter that you want to highlight any focus area or general information on cats you want to cover.   We do equine writing and other specialised topics, too.